About Broadway Beach Entertainment
We're an event production company and booking agency founded on the principle of producing the highest quality talent for every occasion.
Broadway Beach Entertainment is a talent agency founded in 2017 and based in Orlando, Florida. BBE is driven by a passion for delivering only the best live entertainment for our clients. Our team's collective knowledge of the industry has helped us create a diverse and remarkable roster of talent. Whether for a corporate event, theatrical venue, private party, or the cruise ship industry, we strive to deliver exceptional performances our clients will never forget. We provide fantastic entertainment, but we also deliver it to venues and events all over the country. We are headquartered in Orlando, Florida, but our talent travels nationwide to provide high-quality entertainment.
Broadway Beach Entertainment Team
Artist Management & Direction
Jonathan Meadows
Talent Management
Jonathan Meadows is the definition of professionalism. He often runs rehearsals, oversees scheduling for peak seasons, helps with casting talent, and is essentially the right hand of Broadway Beach Entertainment. He can also be found charming clients as our primary "day of" contact. He has been with BBE since the very beginning; A truly invaluable individual on and off the stage.
TALENT MANAGEMENT
Matthew Walker
Creative Director | Founder
After a decade in the entertainment industry, Walker set out to create the kind of shows that he would want to see on stage. His vision has led to five BBE original shows, and his work ethic is truly inspiring. Walker can be found writing scripts, mixing audio, working behind the camera, casting talent…you name it. Our founder loves to get his hands dirty and lead by example.
CREATIVE DIRECTOR | FOUNDER
Matthew Wegman
Musical Director
Matt Wegman is an accomplished musical arranger, singer, and pianist. He runs our music rehearsals, works one on one with our entertainers, and even arranges much of the music performed in BBE exclusive shows! His creativity is breathtaking and his arrangements help to set BBE exclusive shows apart. Trust me, you want to see a show with his name attached to it.
MUSICAL DIRECTOR
Lori Baxter
Client Relations
Lori has over 40 years of management experience. She has done it all from IT to project management, and has even been a VP of a Fortune 500 company! She is a powerhouse and we are blessed to have her spearheading our client relations department. She is the reason we can guarantee our customer service will exceed your expectations.
CLIENT RELATIONS
Brandee Peglow
Operations | Finance
No one is as organized as Brandee Peglow. She is the driving force that turns all the creativity into productivity. Brandee maintains payroll, tracks receipts, helps with scheduling, and translates creative concepts into layman's terms. She stays grounded so the rest of us can keep our heads in the clouds.
OPERATIONS | FINANCE
Broadway Beach Entertainment (BBE) was created by a group of lifelong entertainers.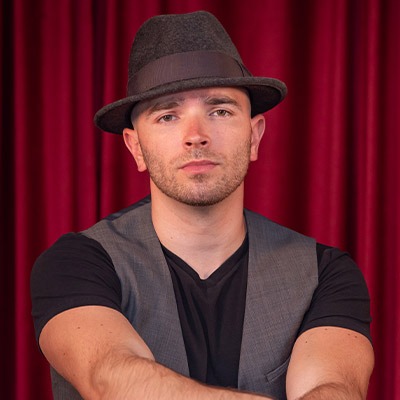 Our people have done everything from national tours, performing on cruise ships, theme park entertainment, and performed at damn near every type of local venue imaginable. Our management team has decades of experience in the entertainment industry, and we use that experience to create and tailor our shows for our audience.
Every project is a passion project for us. Broadway Beach Entertainment has a love for quality entertainment and that is reflected in our shows. We have something for everyone. We hire entertainers that are exceptionally well rounded. Why does that matter? It matters because all of our shows are genuinely universal. That means our country shows can appeal to pop fans. Our doo-wop shows will appeal to all music lovers, and our lounge acts can perform an extremely versatile repertoire of hits.
We don't hide the fact that we are considered a new-comer in the entertainment company. But don't let that fool you. We created this company because we are young and hungry. We never rest on our laurels, and we push ourselves every day to create more incredible content. We continuously update our existing shows to make them better. We innovate and adapt to the times, bringing fresh new shows, virtual entertainment, and more to audiences nationwide! And you can be assured that you will never see a stale performance with Broadway Beach Entertainment.